You're the One!
Live like you know it.
Tools for Creating Everyday Joy!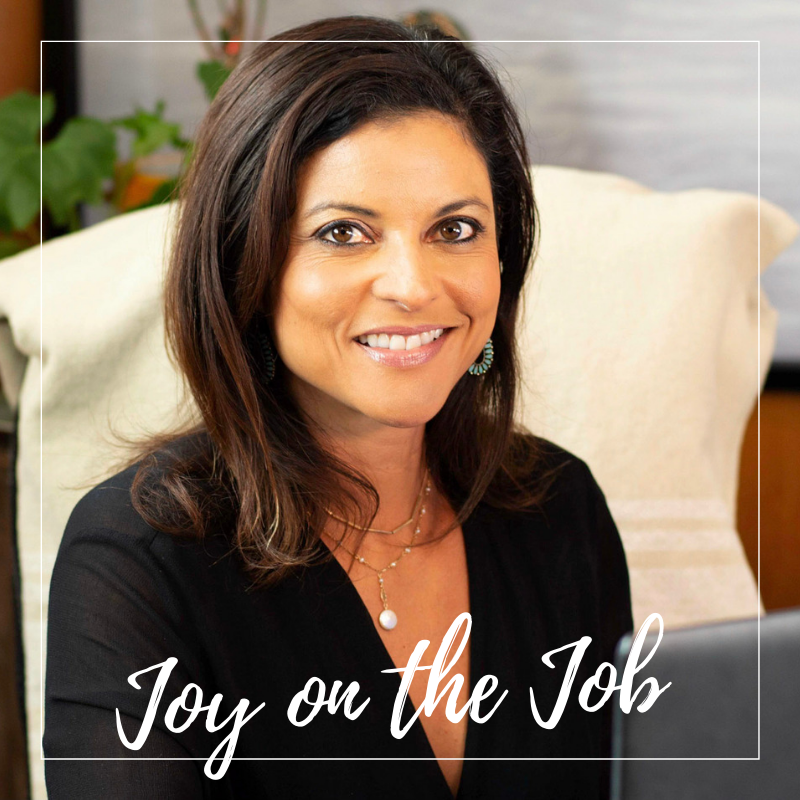 Is your job/career/business causing you stress, anxiety, worry, and doubt? Do you feel trapped because:
You feel either too old or too invested to change now?
Even if you want to make a change, you have no idea what you would do next?
You are overworked and underpaid but don't have time to look for another job?
You're afraid of what your partner, family, friends, and colleagues will think of you if make a change now?
If you find joy, you'll never change your job/career/business and you'll stay stuck forever?
Your family depends on your paycheck, making it impossible to leave your current job/business?
You want more joy in your professional life but you don't know how to make a change? 
Changing your job/career/business is NOT the answer. This is…
Read More
Happiness is temporary. A terrific meal, closing a big client, and reaching your objectives can all produce happiness. In fact, anything new and different will produce a feeling of happiness, which is why changing your job/career or selling your business may only be a temporary fix.
Joy, on the other hand, is a state of being and therefor independent of circumstances. 
Your confusion and worry about your professional life is actually the doorway into joy. It is the call to your "Hero's Journey.
Watch this short video on how you can start living your joy right now!
Ready to go further? Then work with me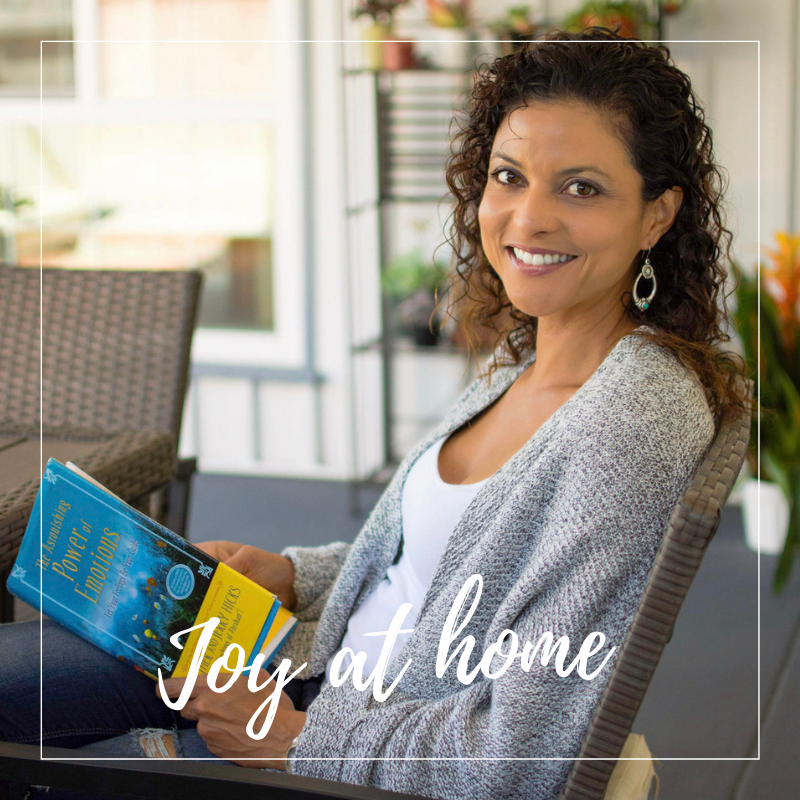 Does your anxiety level increase when you walk in the door? Do you feel overwhelmed, stressed, and depressed because:
You feel like you are in a constant power-struggle with your partner, children, or other adults in the home?
The littlest thing turns into a big argument?
You have too much to do and not enough time to do it (i.e., driving the kids around, getting dinner on the table, homework, etc…)?
No one listens to you?
You try to set boundaries, but no one follows them?
You are not your best self for yourself or your family?
You feel helpless to change it?
Your partner won't meet you half-way?
You feel alone?
I really, really get it and I can help.
Read More
I'm a mother of two, divorced, and now living with a blended family and
I'm here to tell you that it is possible to change the dynamic of your personal life so that you feel more peace, cooperation, and joy!
I've worked with hundreds of people and showed them how to create lasting and positive changes in their relationships (See my testimonials).
What I've done for my students and clients, I've also done for myself, and I can do for you too!
If joy in your body and peace in your home is important to you then get on the list for my upcoming seminar "Confident Communication" today.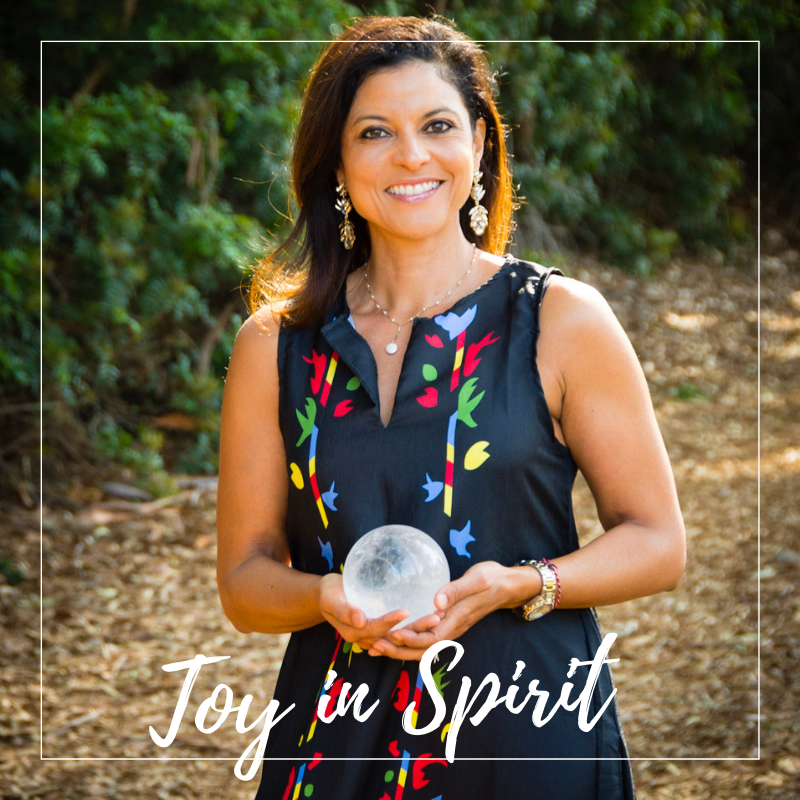 Janet Jackson once said, "There's nothing worse than having everything but still feeling depressed," and she's right.
If you have everything, a loving family/partner/friend, a good job, good health, and a nice home, but you still lack joy then my beautiful friend, you are having a crisis of Spirit.
You are a multi-dimensional being, meaning that:
You are much bigger than you think you are.
You have needs beyond just the earthly ones.
In fact, you have soul needs and your ennui is a symptom of a deeper desire to connect with the Life that lives you and loves you.
This doesn't necessarily mean finding "religion," although that might help. It means creating a special and authentic relationship with Spirit (my term for God/Universe/Source). 
Read More
Remember this: happiness is fine, but joy is transcendent
.
Let me help you find your Joy in Spirit through meditation, contemplation, working with archetypal energies, and the most important thing, working with your creative imagination.
Get started today and sign up from my free Video Course, "How to Talk with Spirit: discover the power of affirmative prayer." 
Working with Krista has been an incredible and life changing experience. She has helped me to live the life I want to live, to have the relationships I want to have, and to achieve goals I couldn't even dream of before. It has been an amazing transformation for me, within a very short time. Since life is an ever evolving journey, I am glad to have Krista by my side as my spiritual guide and voice of beautiful wisdom
New! Confident Communication
New! Confident Communication
FREE Workshop and Mixer for Women Only!
Thursday, June 6th from 7-8:30 PM
at the Remedy Pharm
23811 Hawthorne Blvd.,
Torrance, CA 90505
Join us for this FREE Workshop and Mixer where you will learn how to unlock your greatest asset, your ability to communicate with confidence.
If you're frustrated because you feel unheard, your family, friends, co-workers, clients, etc… ignore your boundaries, or you feel exhausted by constant power struggles, then you will love, love, love this workshop!
When you attend you'll discover that communication is natural for you. The problem is you haven't learned how to "read" the energy of the situation so you can master it.
Discover the unique method that will help you:
Identify and step out of the power-struggle.
Be heard, no matter how obstinate the person or difficult the relationship.
Activate your inner warrior woman and create clear, decisive boundaries.
Release stress and anxiety.
Find inner resources of peace, ease, and true empowerment.
Use language skills to negotiate for win-win-win outcomes.
Learn when it's okay to "walk-away" and when you should stay.
Sponsored by Kim Bright CFP™, CPA, owner of Bright Financial
Krista,
You have given me courage and strength, clarity and balance, and most of all, honesty and self-love! Because of you, I stared to believe and 'live' while I'm 'alive'
You are the hero in your story. You are the One you've been waiting for.
You've got this! 
Since working with Krista I have learned new ways to connect to myself and Spirit. I am able to meditate deeper than ever before. It is so convenient to be able to tune in anytime.
Krista provides so many resources through her programs. I have also had the privilege to work with her one on one which has helped me immensely in my relationships with my family and myself.
I am grateful for all she does and feel truly fortunate to have a new sense of direction as a direct result of working with her. Melissa H.