Hi There,
Here is your year in review and December 2018 calendar.
I will add you to my private Google Calendar within 24 hours. Please accept the invitation, that way you'll never miss an important sacred ceremony.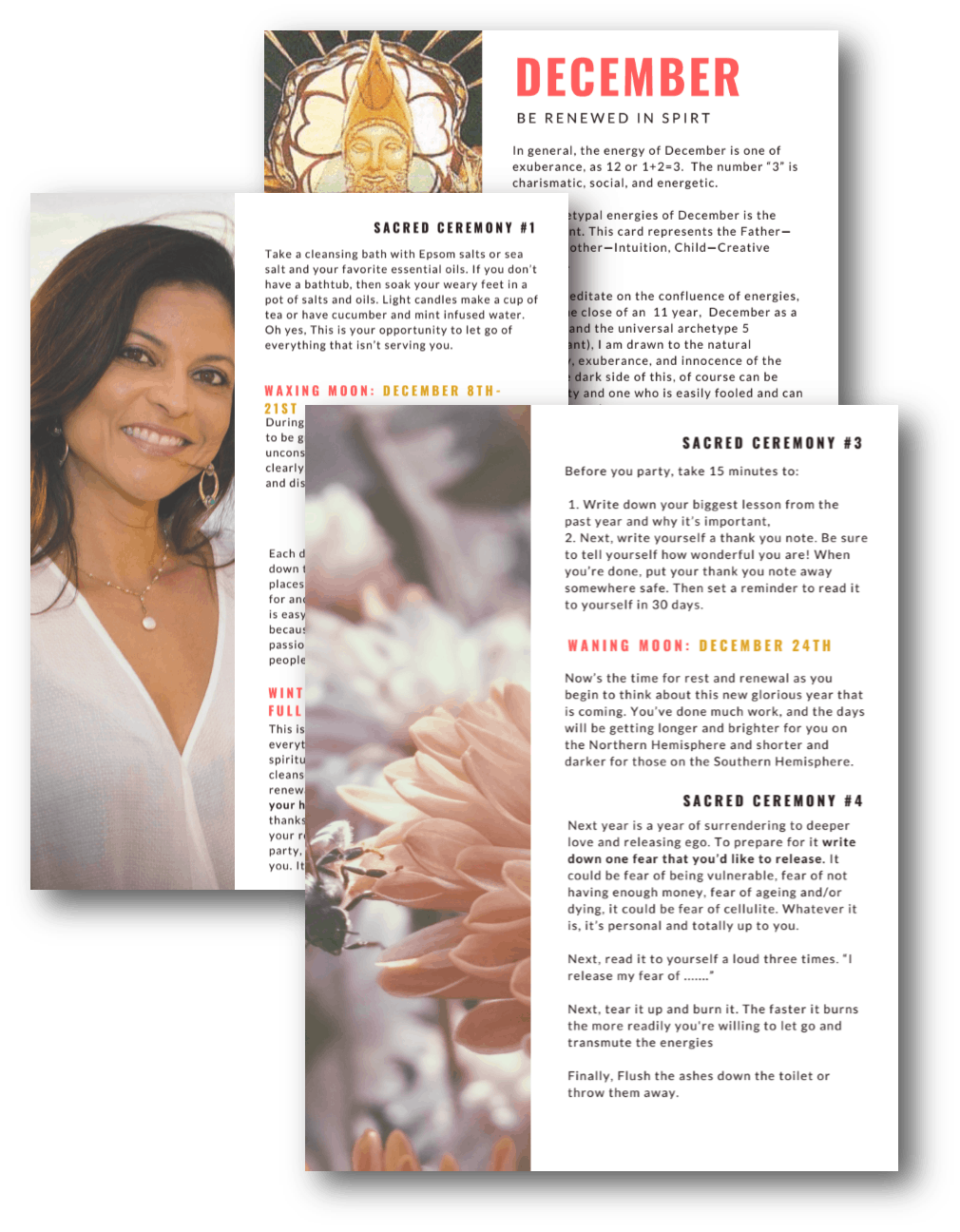 Here is your printable Calendar for December. Enjoy!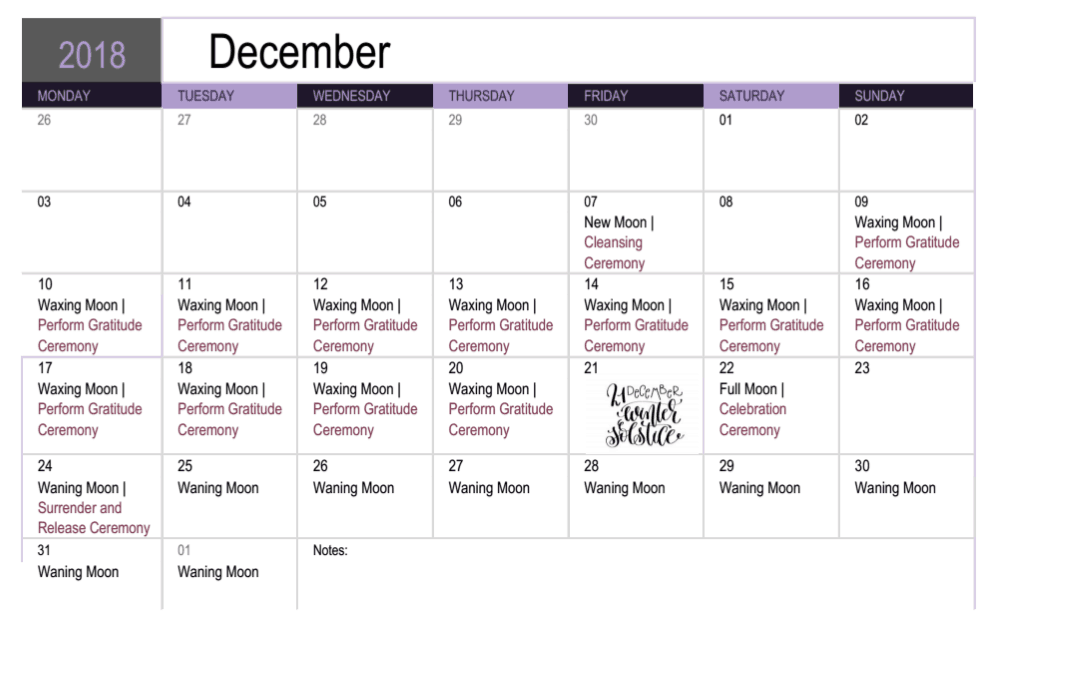 December 2018 A Year of Joy Membership Video from Krista on Vimeo.