CLOSED. THANK YOU FOR YOUR INTEREST
Women's Full-Day Immersion Workshop and Spiritual Retreat 
Saturday, May 18th 2019
Rest. Renew. Awaken.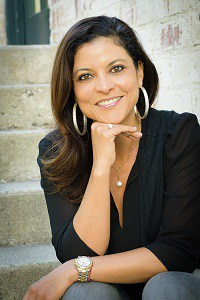 Awaken the Celestial Light Body
Join me for a day of transformation, illumination, and joy!
Oh yes, at the spring women's spiritual retreat and workshop, you will given tools that will activate your joy, help you to be more comfortable in your skin, and awaken your Celestial Light Body. 
Facilitated by me, Krista Arthur, Spiritual Mentor, Intuitive, and Founder of JoyCode, you will receive tools and energy activations that will help you to:
Cut cords with your past and let go of guilt, shame, and anxiety
Slow the aging process
Enhance your natural intuitive gifts
Activate your natural state of inner joy, peace, prosperity, and balance
Discover the secrets of personal and spiritual empowerment (that is, wielding spiritual badassery).
Be heard, seen, and validated WITHOUT resorting emotional outbursts.
Access more fun and creativity.
Be more, have more, do more
At the lovely Beach House Hotel in Hermosa Beach
The Celestial Light Body
Your multi-dimensional Celestial Light Body infuses and surrounds your physical body. But if you're like most people, you aren't aware of it.
Lack of awareness, negative thought patterns, and ancestral baggage disconnect you from your Celestial Light Body; causing dis-ease, a feeling of being "out of balance," disconnects you from your intuition, and accelerates the aging process.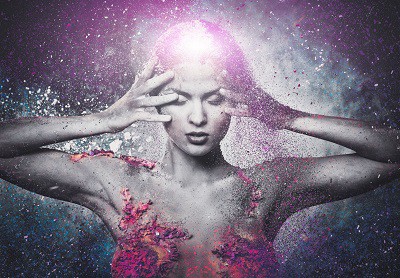 Your journey begins at the Beach House Hotel in Hermosa Beach, California. Located directly on the strand, you will experience deeply relaxing, fun, and healing guided meditations and visualizations, while being cradled by the sounds of the ocean.
Meet and develop a lasting relationship with one or more of your Spiritual Helpers/Guides.
Your Spiritual Helper will assist you on your quest for healing and awakening. This is truly a magical experience.
Your body is the body of your ancestors. And, you have inherited  some of their physical and emotional baggage. During the weekend, you will experience a special ceremony to help release the baggage that has been weighing you down WHILE activating the gifts that you've also received. It's a win, win situation!
Certain tones and melodies will help facilitate the process of awakening your Celestial Light Body, while being soothing and healing.
Experience a bonus moving meditation that will help to Awaken the Divine Spark within you and help to bring peace and harmony to your home, family, friends, and community.
Awaken your inner Wisdom Woman through connection with like-minded women in a safe and judgement-free space.
Sabine S.
Working with Krista has been an incredible and life changing experience. She has helped me to live the life I want to live, to have the relationships I want to have, and to achieve goals I couldn't even dream of before. It has been an amazing transformation for me, within a very short time. Since life is an ever evolving journey, I am glad to have Krista by my side as my spiritual guide and voice of beautiful wisdom
Sabine S.
Founder, Shiny Little Blessings
Angela O.
…with our classes and meditating everyday, it's helping me to work through things, Krista, you and these classes are such a blessing to me right now, my meditation really has become a place I want to be.. so peaceful. Almost a refuge… I've also started dreaming again.. which I can't remember dreaming for a very long time..
Angela O.
Marketing Professional
You will leave this workshop feeling empowered, connected, refreshed, energized, and your sense of your belonging to Life and to this world will have deepened. You will build a deep relationship and lasting relationship with your Spirit Guide(s) and the other women in attendance, while releasing old ancestral baggage. What the heck are you waiting for? Register now. Seating is very limited!