Are You Ready to Live Your Joy?
Say, "Yes" to your best year yet!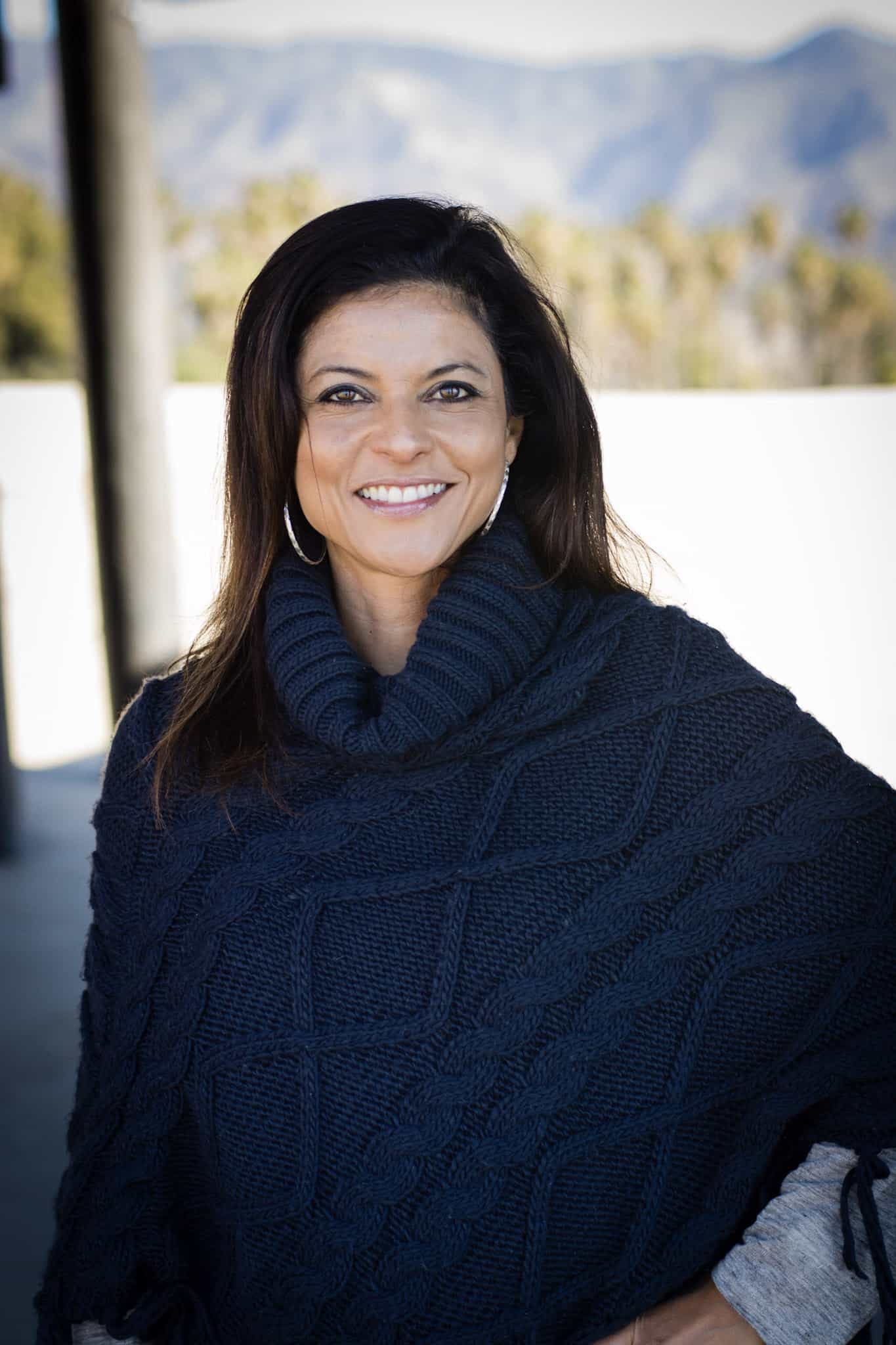 Hello My Beautiful Friend, 
By now you've had a chance to test drive the mentorship program. I hope that you've found it fun and fulfilling, so much so, that you're willing to take a year long journey to self-love and self-discovery.
Here's what I am knowing…
That through the journey of learning to love yoursel your personal JoyCode will be revealed. You will feel brave, centered, peace-filled, comfortable in your own skin, loved, and happy.
The mentorship program will help to faciliate your journey to joy.
Please see all the goodies you get in addition to the weekly classes, the registration information is on the bottom of the page. 
I'll see you in the mentorship.
Learn by Doing: Weekly LIVE Online Classes

includes audio and video replay
When you join the JoyCode™ Spiritual Mentorship Program, you will receive weekly live online courses to help you achieve mastery in 5 areas:
1. Mastery of Intuition: Discover how to you access your inner wisdom and connect with Spirit and your Spiritual Team. You did not come into this life to be left trying to figure it out yourself. You are not alone on this journey, you have guidance, help, and love all waiting for you. 
2. Mastery of Energy/Mastery of Self Healing: Your body is a reflection of your deepest beliefs about yourself. In this module you will learn how to be master of your energy body through healing the physical body.  We'll also be working on stress-relief techniques, activating the "light body," healing our self-image, and discussing ageing, changing, and dying. Oh yes, it's spiritual badassery at it's best.
3. Mastery of Mind: Self-sabotage much? That's your unconscious mind at work. In this module you will come into conscious alignment with your conscious and unconscious intentions, discover how to use your thoughts constructively, AND learn how to quiet the mind for more inner peace. 
4. Mastery of Emotions/Relationship Mastery: Action arises from emotions and our relationships are the best revealors of our emotional state. Right?!  Whether you're out-of-touch with your emotions or too emotional, this module will help you find power through emotional balance. At the same time, you'll be working to heal your most difficult relationships at home, work, or with yourself. 
5. Mastery of the Law of Attraction: We fear what we don't understand. And because most of us don't understand how life works, we live in fear. In this module you'll learn how to get on the inside of life by consciously using the Law of Attraction to create a life of joy, harmony, prosperity, and peace. It's not about positive thinking, it's about creating a consciousness of authentica empowerment, releasing fear, getting into alignment with your deepest desires, and using your innate God-power. 
If you can't make the live classes, you will receive both an audio and video recording. That way you can watch or listen at your leisure. 
Live Everyday Sacred with Morning Prayer 3x's Per Week in Our Exclusive Private Group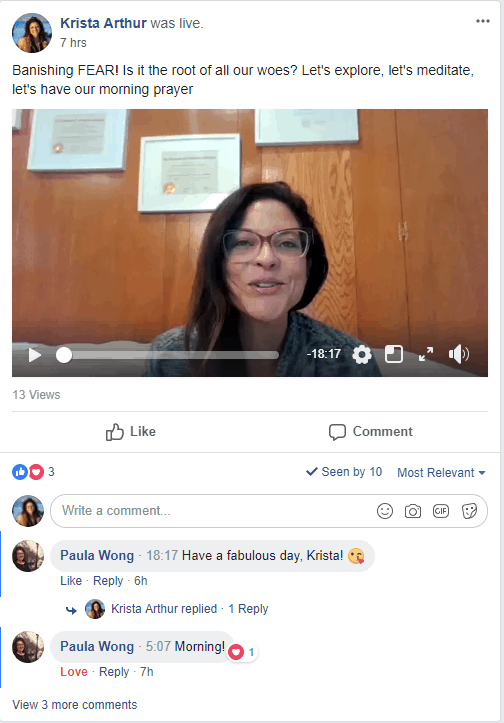 Set the tone for your day and your week when you join me for a 20 minute prayer, meditation, and wisdom circle three times per week. Deepen your connection with yourself and Spirit, live with joy!
Bonus 1: More than 30 hours of guided meditations, visualizations, and my best classes available to you. A $297 Value!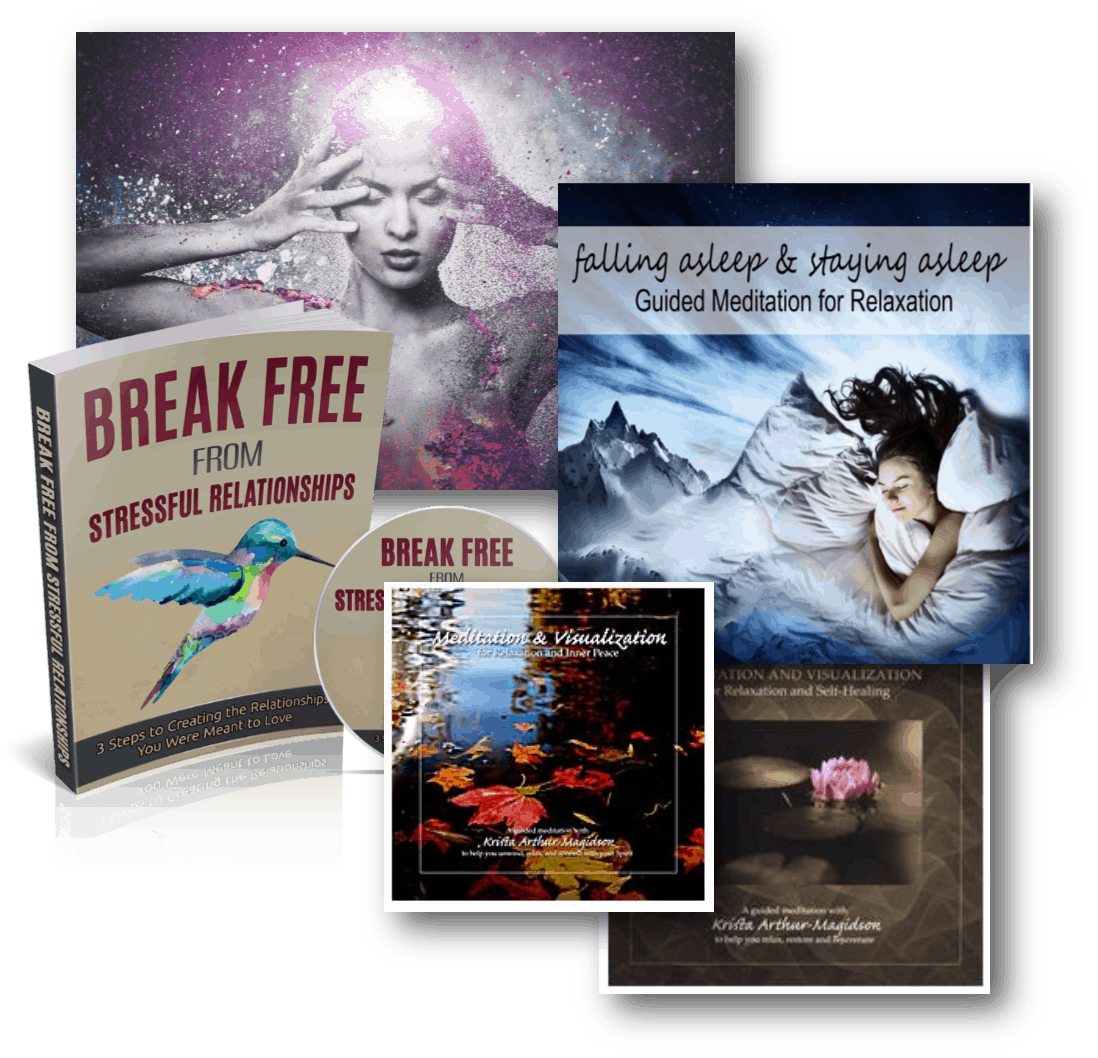 All of my guided meditations including, "Meditation for a Restful Night's Sleep", "Guided Meditation and Visualization for 
Bonus 2: A JoyCode™ Motivational Charm Bracelet  & Weekly Journal "5 Minutes to Joy." A $75 Value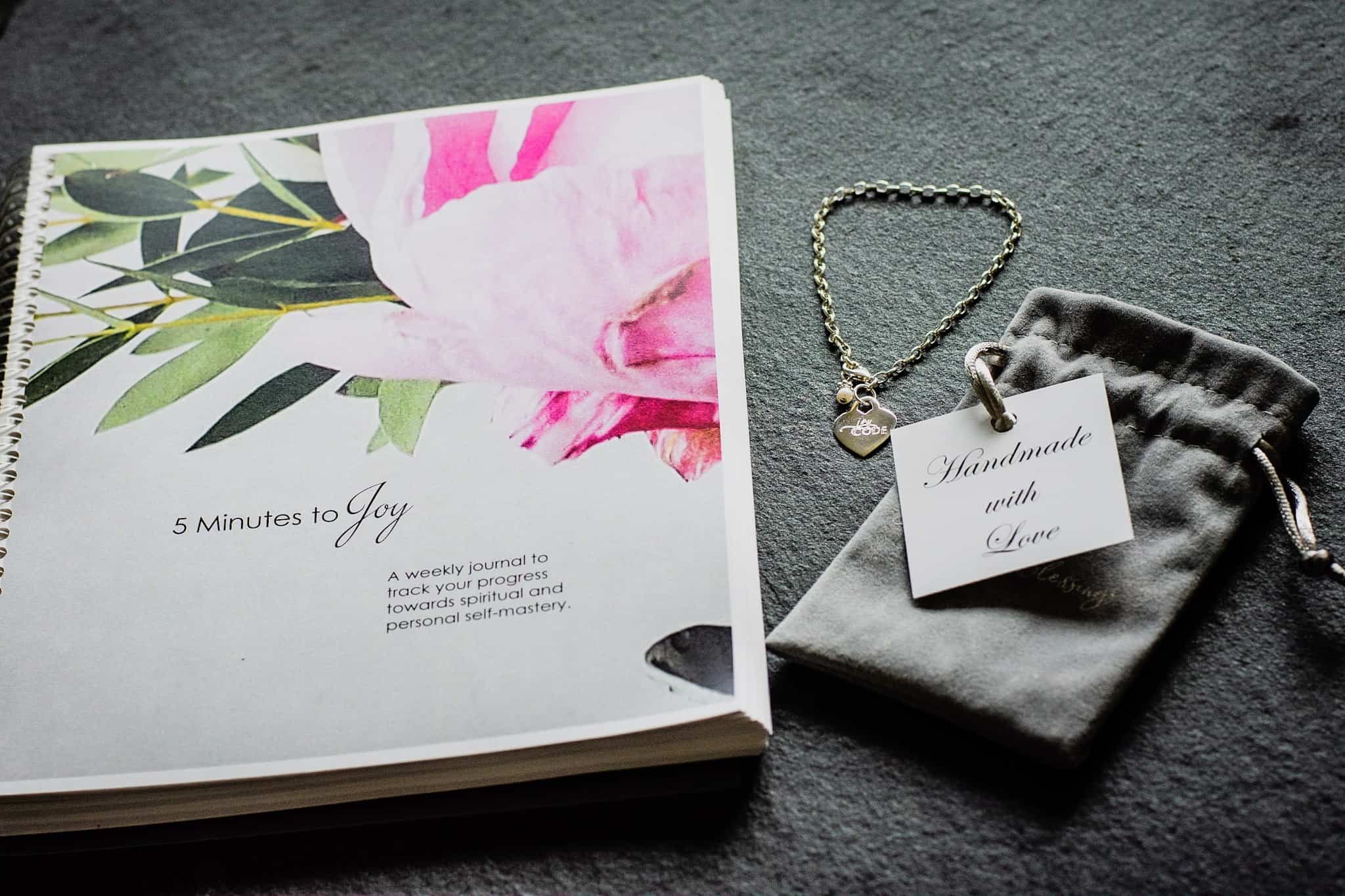 I am so excited about this bonus. With each module you complete, you'll receive a new charm from me as evidence of you becoming the amazing woman you are meant to be. Oh yes! 
I've also included a weekly journal for you to use that will help you chart your spiritual progress. You don't need to be a writer, this journal is a fun and easy way to incorporate all that you're learning in your everyday life. 
Bonus 3: Chakra Crash Course Booklet and Video Training: $40 Value
Even if you've learned about the chakras in the past, you'll love this crash course where I introduce you to three additional chakras, including the "Money Chakra." Oh yes, you really are abundant. Discover how to unlock this hidden gem and bring total balance to the whole body-mind. 
Bonus 4: Discounts and VIP seating at all upcoming events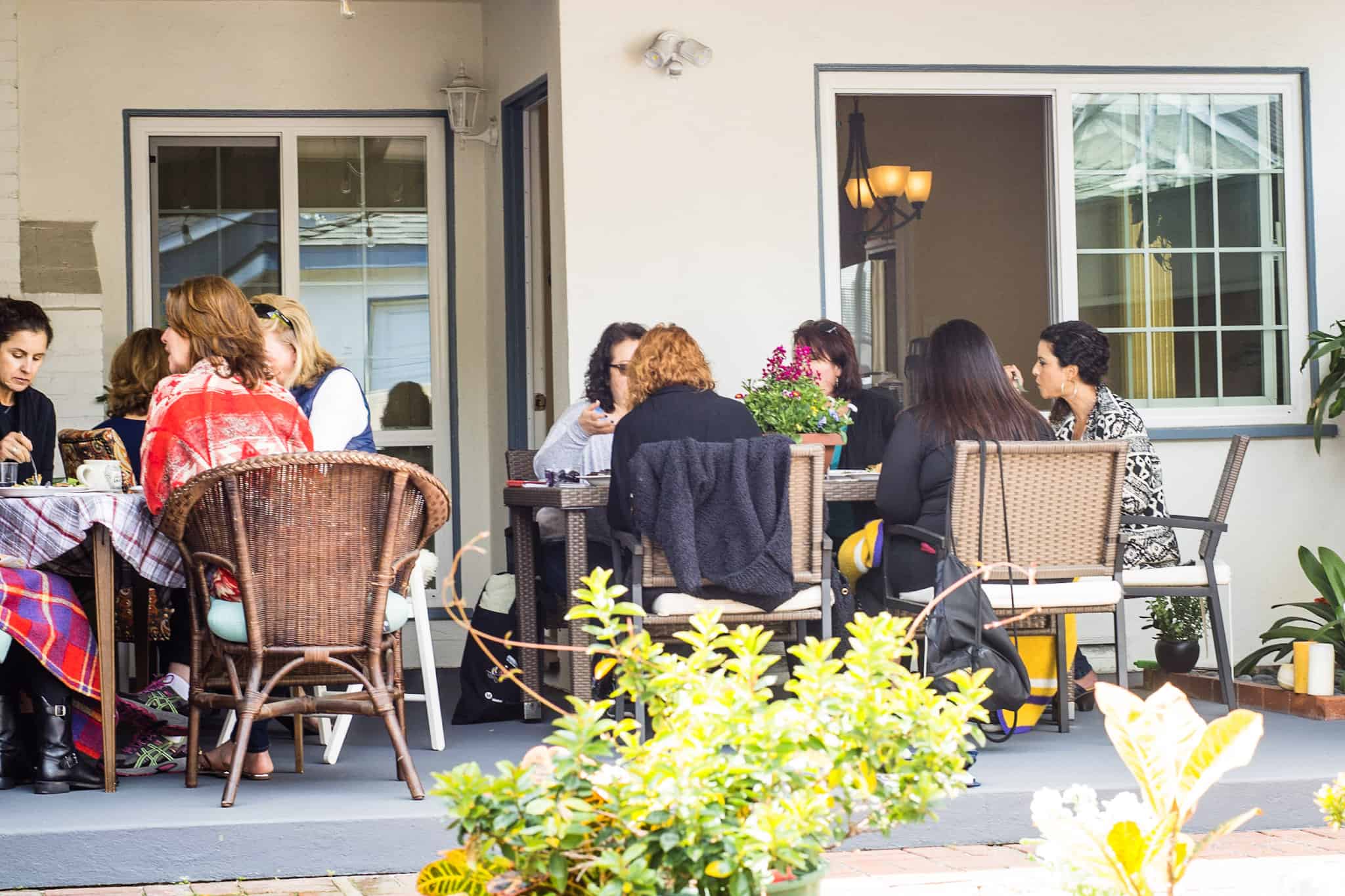 Everyone in the mentorship program discounts on all Wisdom Circles and Meditation retreats. As well as special discounts on upcoming products (think more jewlery and sacred objects). 
Your Investment in Yourself is…
$97 per month. You can cancel anytime.
Includes the weekly classes, exclusive membership, weekly prayers, and all the bonuses.
Or you can commit to 1 Year and pay only
$684 (That's $57 per month. Must be paid in full)
Includes the weekly classes, exclusive memberships, weekly prayers, and all the bonuses!
Dear Krista,
I wanted to Thank you so very much for helping me talk and process through some of my issues and roadblocks, when we met last week. Vic asked me if you are a Therapist. He said I always seem lighter and more upbeat after I meet with
you. I told him we did some work on my energy.
Thank you again—you are a Godsend!
Love,
Hello Krista,
You are just phenomenal!! Our session was another amazing one!! I loved it!! :-))
Thank you for your wonderful work on me!! xoxoxo
Krista, first and foremost, thank you for providing me with this spiritual or should I say
this journey into my soul at this time in my life. Taking your class gave me the most
profound experience ever… I am looking forward to experiencing more of the meditation
and soul journeying with you in the future. Please keep me informed of your other
upcoming sessions.
With much joy, peace, love and harmony always,
…with our classes and meditating everyday, it's helping me to work through things, Krista, you and these classes are such a blessing to me right now, my meditation really has become a place I want to be.. so peaceful. Almost a refuge… I've also started dreaming again.. which I can't remember dreaming for a very long time..
Master Your Mind, Heal Your Emotions, and Stop Self-Sabotage
Discover how to heal and balance your mental and emotional bodies, stop self-sabotaging behavior, and get into the flow of Life.
Bonuses and Discounts
Get hundreds of dollars worth of bonuses and special discounts on all upcoming events.
Guided Meditations and Visual Journeys
Special guided meditations and visual journeys directly from my spirit guides. You can practice these meditations as much as you want and you'll have access to all the past meditation.
Get Into the Flow of Spirit
Yes, yes, yes! You will learn how to open your intuition so you can hear the voice of the Divine, feel Its Loving Presence, and to live a life of spiritual adventure
Weekly Classes
Every week we'll meet via our Facebook Group for a live class with me. All the classes will be recorded and you'll have access to them for as long as you are a member.
Manifesting 3.0
Exclusive to members you will discover how to create more health, wealth, love, and creativity with Manifesting 3.0.